Since 2005, Fisher Improvement Technologies (FIT) has been helping organizations improve the safety, efficiency, effectiveness, and overall productivity of their operations. We provide our clients with the advanced workplace health and safety systems, training and education, and consulting services they need to achieve new heights in human and organizational performance, incident analysis, and procedure excellence. Check out our staff bios to learn more about our experienced team, and get in touch with us today to speak with a knowledgeable staff member about how we can best serve your organization's needs.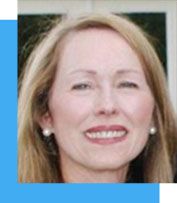 Judy Disney
Senior Consultant
Judy has taught people in the manufacturing field about Human Performance for over eight years. Her skills and experience help her reach people at all levels of an organization, from the worker on the shop floor up to the directors of a business. Judy is retired from Alcoa, where she worked as a front-line supervisor, a department manager, and a plant systems manager. Since joining FIT, she has traveled around the world and taught people from many countries and cultures how to embrace and be passionate about the Science of Human Performance. She teaches worker classes, supervisor classes, manager classes, and advocate/train-the-trainer classes. Judy and her husband reside in Iowa.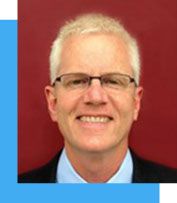 Rick Foote
Senior Consultant
Rick led incident analysis teams in the commercial nuclear power industry for over two decades prior to joining FIT, and has trained Incident Analysts in numerous countries. He was among the first to integrate Human Performance principles into Incident Analysis approaches, and successfully managed the Corrective Action Program for a major corporation. Rick is a co-author of IEEE Standard 1707-2015, Recommended Practice for the Investigation of Events at Nuclear Facilities. Rick, a veteran of the US Navy submarine service, enjoys outdoor activities and resides with his family in Kent, Ohio.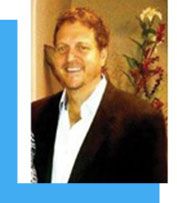 Stew Dunivan
Associate Consultant
Stew joined the FIT team in the fall of 2015. Although Stew has served in the military, operated a nuclear power plant, worked as a generation dispatcher and controller, worked in the banking industry as a loan officer, worked in ministry as a youth director, and worked in the medical field as an education director for a wellness company, he has been able to see Human Performance at work in each industry. Stew lives in Round Rock, TX with his wife of 30 years, 3 adult children and two granddaughters.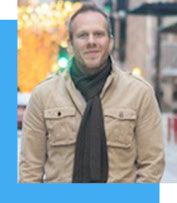 Lorin Warner
Associate Consultant
Lorin Warner has spent the last 10+ years dedicating herself to coaching and consulting clients in six countries across four continents. Projects have ranged from creating and leading multi-session leadership/human performance workshops to implementing corporate strategy at the front line. Driven by his strong desire to serve others and see them succeed, Lorin understands the importance of the individual in the journey for lasting results. Lorin's joy comes from delivering relevant content and helping organizations turn that content into the fabric of their culture, resulting in sustainable long-term results. Lorin co-founded and oversees a Brazilian NGO, who's focus is on self-reliance through educational opportunities. Lorin resides in Salt Lake City with his family.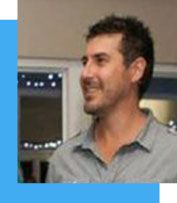 Matt Schlapfer
Associate Consultant
Matt has spent the last eight years working with global high-risk organizations to improve safety systems and heighten the performance of individuals and organizations. His industry reach includes mining, tunneling, oil and gas, petrochemical, and medical, with site operation experience in more than 25 different countries. Matt is an effective facilitator and coach, excelling in delivering complex content to groups of people at all levels of the organization. The outcome is that it translates into a practically applicable solution that integrates into the day-to-day work flow of the operation. As someone committed to individual and organizational effectiveness, Matt contributes his time consulting with industry regulators such as the International Tunnelling Association. Matt is based in Perth, Western Australia, with a passion for quality education supporting schools and other learning institutions to apply self and team awareness methods. This proudly improves the results for both students and teachers.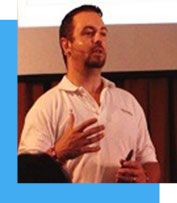 Ian Collins
Associate Consultant
Ian has spent the past 15 years working in high-risk industries, particularly oil & gas, and is passionate about ensuring the safety and health of the people he works with. Having lived across five different continents and facilitated workshops and programs in over 40 countries around the world, Ian is a highly sought-after trainer, coach and facilitator offering a unique insight into how to realize the potential of people, processes and systems. Having come from an operational background, Ian's main expertise is in the area of Human Performance, and he works with many of the world's leading organizations operating in high-risk industries to prevent human error and catastrophic events from occurring. He is a regular speaker on the topic at many industry conferences, including the World Congress on Safety and Health at Work, and was also a guest lecturer at the European Centre for Executive Development as part of their Safety and Leadership Culture Program. His publications include 'The 5 critical mistakes most safety professionals make…and what to do about them'. Ian is Australian by birth and is currently based in Singapore.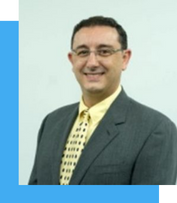 Paul Raphael
Environmental, Health & Safety Professional
Associate Consultant
Paul is an Associate Consultant at Fisher Improvement Technologies with specialties in Human and Organizational Performance (HOP) and Advanced Error Reduction in Organizations (AERO). Paul is also an Environmental, Health & Safety consultant offering in-person and virtual services in safety systems management, environmental management, and wellness.
Paul Raphael was the Environmental, Health & Safety (EHS) Manager for Howmet Aerospace Fastening Systems (Formerly Alcoa), in Los Angeles, CA from 2001 to 2019. Paul was responsible for the EHS Compliance, implementation of Howmet EHS Standards as well as ISO 14000 & OHSAS 45001 Certifications for the Carson facility for 21 years,
Paul has over 36 years' experience as an EHS Professional in the Southern California Aerospace Industry. He has worked for such companies as McDonnell Douglas (now Boeing), Hughes Aircraft Company (now Raytheon), and Alcoa. In 2019, Paul opened his own EHS Consulting firm, R-Tech EHS Consultants and has partnered with FIT.
Paul earned his Bachelor of Science degree in Safety & Risk Management from the University of Southern California (USC) and he also holds a Masters degree in Industrial Hygiene & Human Factors with an emphasis in Ergonomics from USC as well.
Paul was born in Cairo, Egypt and immigrated to Southern California with his parents when he was 3 yrs. old and speaks English and Arabic.
EXPLORE ALL OUR FIT SERVICES TO IMPROVE YOUR BUSINESS